Google Classroom is more popular than ever!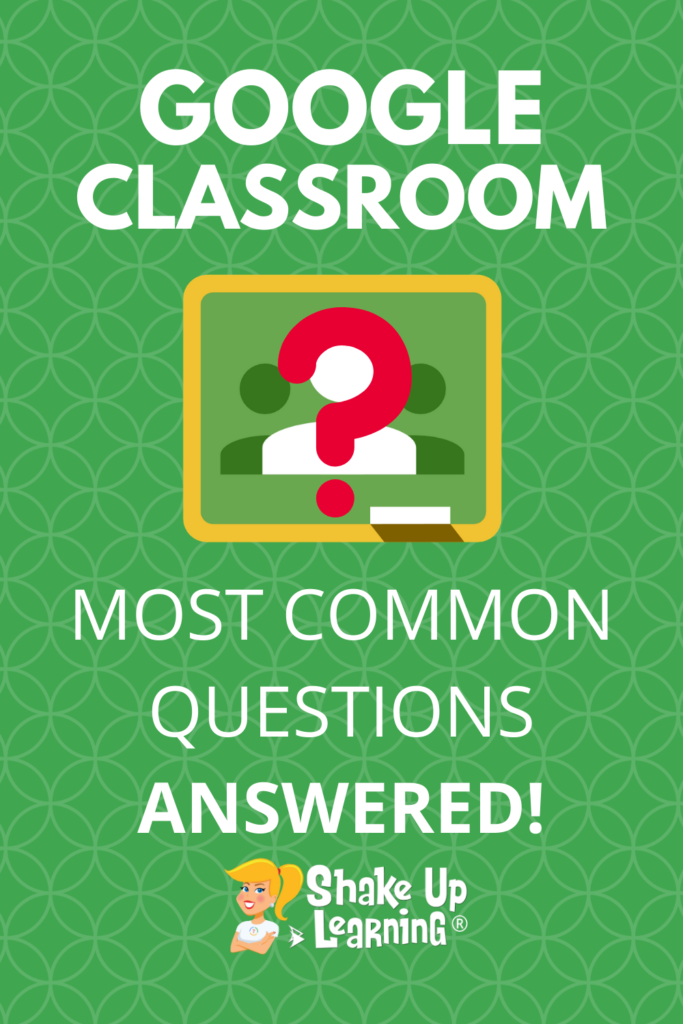 Many teachers are searching for help and tips, so I decided to put together a Google Classroom FAQ – your most common questions answered, based on the questions I receive from teachers.
I see the same questions asked over and over again, so I hope this page is helpful to educators looking for help with Google Classroom.
I will continue to add more questions and answers to this page.
What questions do you have? Please leave a comment!
Below are the most commonly asked questions about Google Classroom.
CLICK ON A QUESTION TO JUMP TO THAT SECTION
General Questions
G Suite for Education

. Google Classroom is an app, both web and mobile. Google Classroom is NOT a term for using various Google tools IN the classroom.

The Google Classroom application is designed to help teachers and students communicate and collaborate, manage assignments paperlessly, and stay organized.

If you are new to Google Classroom, we highly recommend you grab a copy of the Google Classroom Cheat Sheets for Teachers and Students, or enroll in The Google Classroom Master Class.
About Classroom user accounts

.

Note: Parents and guardians can't access Classroom or their child's assignments due to privacy laws. Guardians can receive email summaries if their child's teacher allows it. For more information, see About guardian email summaries.